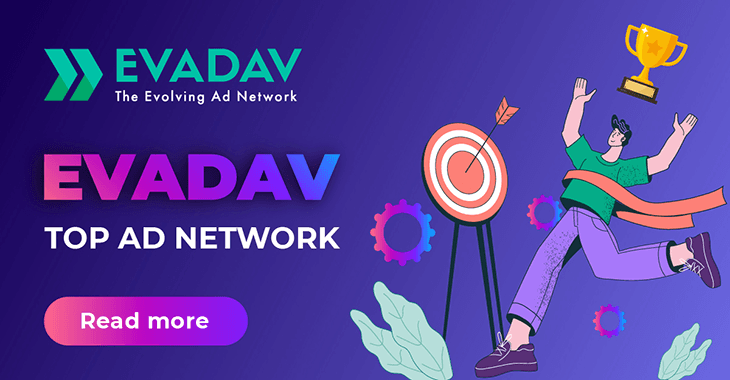 Evadav is the best advertising platform for the Winter of 2022, according to OfferVault!
😎 Hello, Evadavers!
🏆 OfferVault Affiliate Network announced the results and the official winners of the 2022 Winter Contest, recognizing Evadav as the best 🥇 advertising network!
🥳We are sincerely pleased with this result and want to thank you, advertisers, for choosing our platform and your votes.
We promise to become even better, to improve and not stop on current achievements, to listen to you, and to bring each partner even more profit.
☝️ Remember that spring is the best time for advertising, so don't miss the opportunity to make money with Evadav even more now.
The top geo in March are as follows:
🇺🇸 USA
🇮🇳 India
🇮🇩 Indonesia
🇩🇪 Germany
🇬🇧 United Kingdom
🇧🇷 Brazil
🇮🇹 Italy
🇹🇷 Turkey
🇯🇵 Japan
🇮🇱 Israel
Best verticals:
❤️ Dating
🎦 Webcam
🕹️ Gambling
⚽ Betting
🎮 Gaming
🌱 Nutra
🤑 Go for a profit with Evadav >>
Read also: US-style Arbitration: 2023 Advertising Strategy guide for the United States