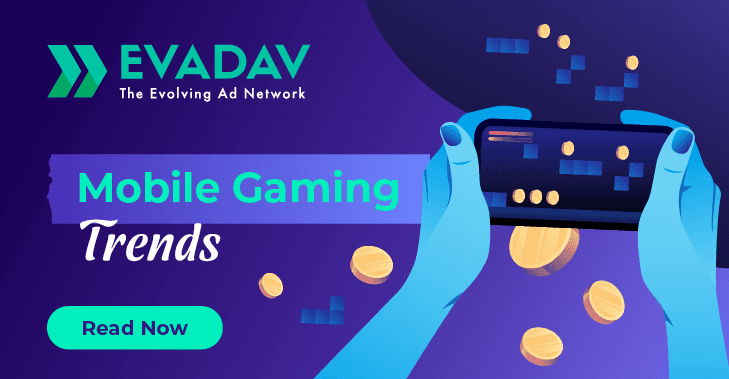 Mobile Gaming Trends
🎮Nowadays, the mobile gaming sector is one of the most profitable fields. Experts predict that its worldwide revenue will exceed $400bn by 2027. Because the prospects are so high, developers make everything to meet the audience's demands and cater to the pickiest gamers. Here is our round-up of the trends leading in the mobile gaming market this year.
🕹️Generative AI
Years ago, making something high-quality, cheap, and fast was impossible. When creating digital assets for games, people were to choose only two of the three advantages. But, with generative artificial intelligence, developers can make outstanding inexpensive products quickly! Here are the illustrations of what AI generates:
Backgrounds

Non-playable characters

Avatars, etc.
Although the scale of saved time and costs differs, big and small companies benefit from artificial intelligence. For instance, Nvidia recently employed Magic 3D AI for making game models. Once a user enters a short description, the program creates the wanted asset in forty minutes.
💡Create your AI games and launch your campaigns with Evadav
🕹️Cosmetic Monetization
It is hardly a secret that gaming is a form of self-expression for millions, especially gamers who mostly socialize through games. And, since users prefer mobile gaming more and more, cosmetic monetization has become a new norm. What is this way of making profits exactly? Developers simply charge users for avatar customization. This way, a player can make their perfect digital version by purchasing:
Clothing

Makeup

Hairstyles

Armor

Vehicles
Furthermore, skins in games often start to include elements of famous fashion designs. Generally, it all depends on a person's budget and how they want to represent themselves in a game. As an illustration, in Call of Duty: mobile users can buy flashy weapons and vehicles for virtual collections.
💡Blow users' minds with awesome designs of in-game purchases and launch your campaigns with vividly animated creatives
🕹️PC Quality on a Smartphone
In the past, people mostly associated mobile games with low-quality visuals. Indeed, the previous versions of smartphones couldn't support high-resolution pictures or videos, but things have changed nowadays. Thanks to hardware development, high-quality games work on phones without causing glitches, overheating, or dying batteries.
Naturally, pleasant visuals became another trend in the mobile gaming industry. So, the new reality pressures developers to make phone versions as vibrant as PC games. For instance, the viral Genshin Impact captivates the audience with fascinating backgrounds and characters. Every screenshot looks wallpaper-worthy. Besides, a player can easily switch between a smartphone and a PC and continue missions.
💡Test any number of creatives you want in your Evadav profile
🕹️Extended Reality
Another mobile gaming trend that isn't going anywhere anytime soon is extended reality. It includes virtual, augmented, and mixed realities that bring playing on a smartphone to a new level. This tendency became possible only due to the compatibility of phone hardware with XR software.
So, people can step into fantasy worlds using smartphones without bulky and costly setups. The only requirement is a VR headset. However, some games like PokémonGO work even without it. A newer example, Eclipse: Edge of Light, allows a gamer to explore a foreign planet in a spacesuit.
💡Follow the bid size recommended in the campaign settings with Evadav
🕹️Social Features
Gaming is becoming one of the modern socialization methods. Because mobile game developers noticed that people prefer online communication, they started adding more social features to their products. Undeniably, mobile games with voice chats or virtual hangout rooms stay the most relevant due to their convenience. With such functions, players can:
Show off their in-game purchases

Compete with friends

Build strong communities
For instance, PUBG Mobile has voice chats and quick text chats that let players exchange important info while focusing on the mission. Moreover, such multi-players can exponentially grow their user base when people invite their friends!
💡Hurry up to get profit with Evadav
Read Also: US-style Arbitration: 2023 Advertising Strategy guide for the United States