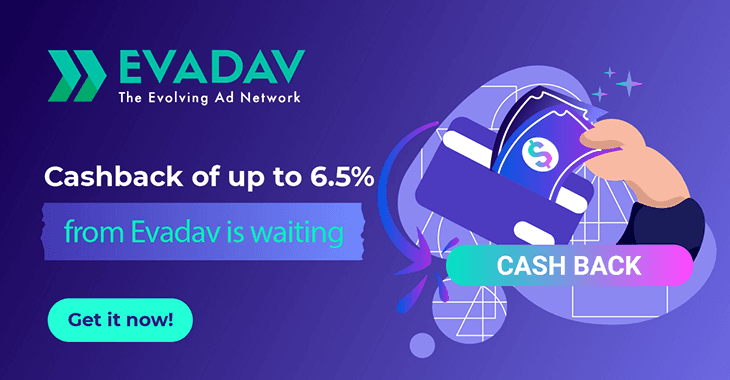 An earned generous cashback is waiting!
😎Hello, Evadavers!
January brought many bonuses, and the reason for this is a festive winter marathon with generous cashback for advertisers from Evadav.
Many advertisers have reached the highest level of cashback - 6.5%, and this is fiery, no other way.
Congratulations to all advertisers on the additional profit received, and we remind you that to get a cashback, you need:
✅ send an email to: [email protected] by February 10 inclusive;
✅ Specify subject: CASHBACK;
✅ in the body of the letter, provide the following information: email address (login of your account) and the amount spent for January.
💵💫 Your manager will accrue earned bonuses to your account soon after receiving the email.
According to the Evadav team's forecasts, February will be even brighter and more profitable - do not miss the chance to earn even more cashback this month with our new promo.
And for American football fans, the Super Bowl promo with bonuses of $50 and more will be just on point.
Read also: Looking for Profit in 2023: Digest Expert Predictions